Arc Dressoirkast 4 D
A sideboard made according to your wishes.
More info
The Arc is very well suited for cupboards and dressers.
Without that basic design is compromised.
The style is characterized by the sloping edge in the top and legs.
On the short side, you can choose a solid side or
aside with legs, all in one piece.
All this gives this design a special appearance.
This sideboard is made of high-quality solid bamboo.
Bamboo is Twenty percent harder than oak.
So very suitable for home and office.
All our products are finished with high-quality oils.
Environmentally friendly and strong.
More about it you can read in maintenance and experiences.
So we can rightly speak of sustainable investment.
We always deliver in consultation with the customer.
As with the tables, we of course make everything to measure.
Each piece of furniture is made in our own workshop.
Has its own number and file.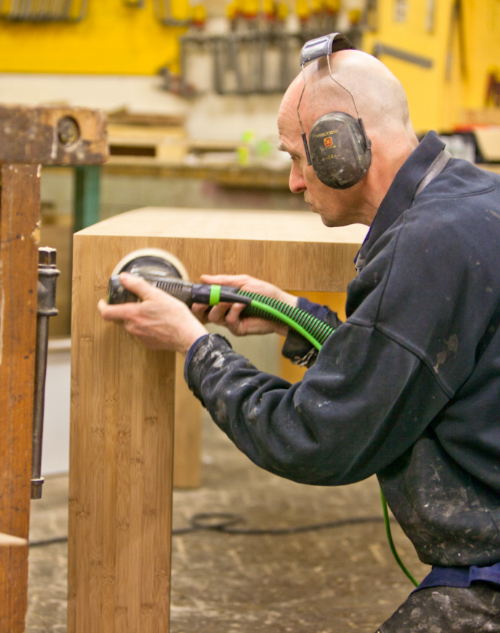 Of course, it is also available in an extra-long version.
All this you can see in our showroom.
Also, it is possible to order free samples from us for inspection.