Accessoires
For sustainable relationships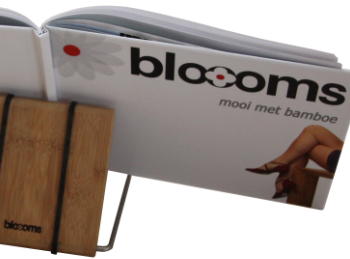 In contrast to logging, bamboo harvesting has a positive effect on the area,
namely, 

the young shoots ensure a renewed process.
Modern plant pot for in and outside

BamBook

For almost all books and for tablet and Ipad.

For more information click on the image.
Exclusive version of the BamBook Standard for Tablets and iPads and almost all types of books. Adjustable in every corner.

Inspired by Japanese wood carving.

Plant pot with reading lamp.