Spriet side table with drawer

Spriet
More info
The Spriet series not only contains narrow high cabinets but also
this side table with drawer
50 x 40 x 40cm.
Tray height: 10 cm
Photo 1 and 2 Spriet made of steamed bamboo.
Photo 3 Spriet made of non-steamed bamboo.
At first glance, the minimalist design is particularly striking.
All our products are finished with high-quality oils.
Environmentally friendly and strong.
You can read more about this in maintenance and experiences.
So we can rightly speak of sustainable investment.
It is available in numerous versions.
Freestanding or as a wall unit.
With shelves or with drawers.
Each piece of furniture is made in its own workshop.
Has its own number and file.
You can see all this in our showroom.
You can also order free samples from us for inspection.
Delivery times: we always deliver in consultation with the customer.
De Spriet is almost always a custom cabinet.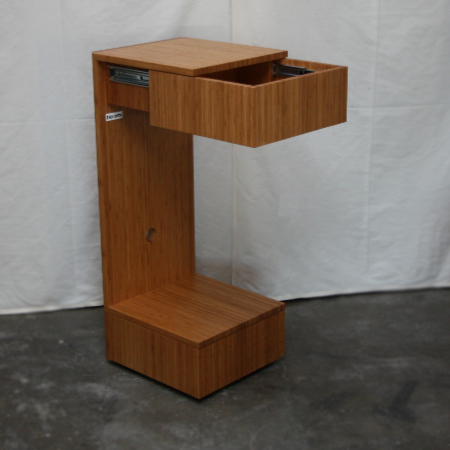 Spriet is a dutch word for halm it refers to the fact that bamboo is a grass.