Combination cupboard and desk
Combination cupboard and desk 
A nice example of customization
More info
This piece of customization is a desk and cabinet in one.
Made from pressed bamboo coated with hpl.

This combination has 11 drawers, 
4 of which are incorporated in a separate loading block.
The lower part contains smart solutions for streamlining
cables and sockets.
The handle-free doors slide fully in when opened.
As a result, the user is not hindered by open doors.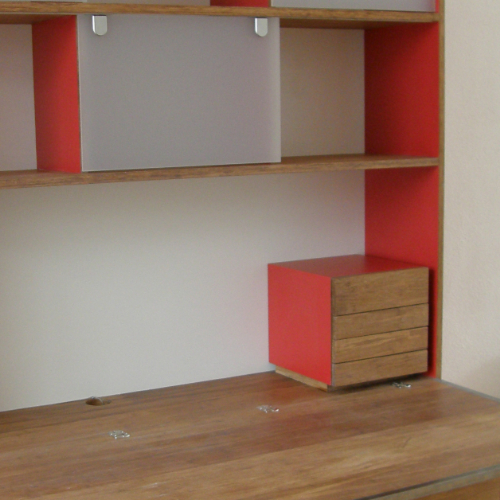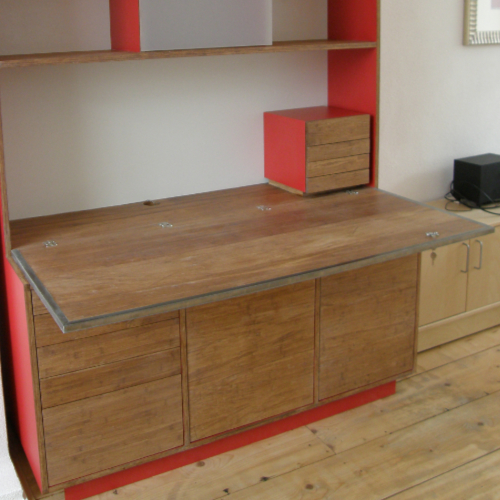 The work part consists of a large flap which
offers you space to write and work.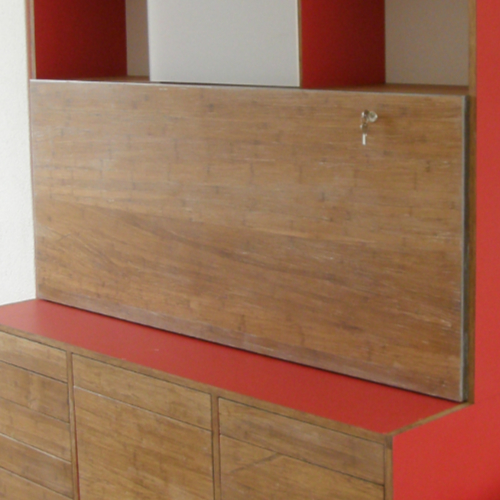 The valve is equipped with stainless steel profiled strips
and can be locked.
The drawers and doors are also equipped with push to open systems.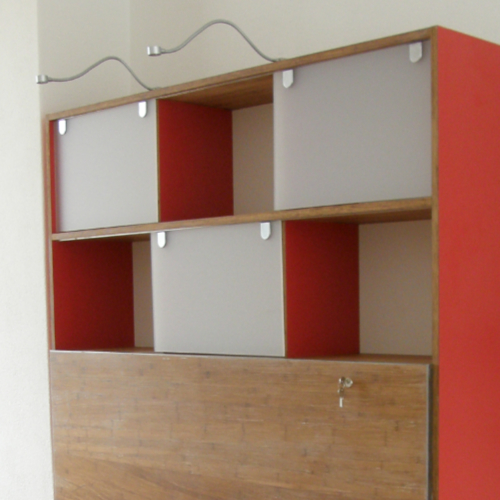 The shelves are equipped with matt acrylic sliding doors.
The whole combination is also equipped with 2 reading lights.
220cm high, 120cm wide and 90 / 40cm deep.
Price on request       
Every piece of furniture is made in our own workshop.
Has its own number and file.
You can also order free samples from us.
All our products are finished with a high-quality oil.
This is obviously environmentally friendly and very strong.
We are happy to advise you about maintenance.
Also, deliver various products in this area.
Our Soap cleans and gives the oil an extra protective layer.
You can read more about specifications and experiences.
Delivery times: we always deliver in consultation with the customer.
Normally we deliver between 4 and 8 weeks.
In this kind of special projects, it often takes a bit longer.
The mapping of wishes and use, to convert them into form
and materials always require a lot of time.
This combination clearly shows that we like to think along
with the customer.