Niek fauteuil
Niek is an example of customized design and manufacturing.
More info
The design is timeless and understated.
The chair is slightly tilted.
Naturally available in all sizes.
Width: 60cm
Depth: 77cm
Height: 77cm
Seat height: 46cm
Depth seat: 56cm
Height of backrest: 40cm
This upholstery is hand-embroidered cotton.
Made especially for Bloooms by Penduka.
Penduka also supplies leather from the ibex by local people and,
 is kept for meat and milk.
Of course, a large range of fabrics from Kvadrat is available.
Kvadrat is the brand when it comes to high-quality upholstery fabrics.
In her collection are the most beautiful materials and designs.
Sustainability is also paramount for this brand, 
so for Bloooms de partner for furniture fabrics.
The motifs are made entirely by Penduka's women.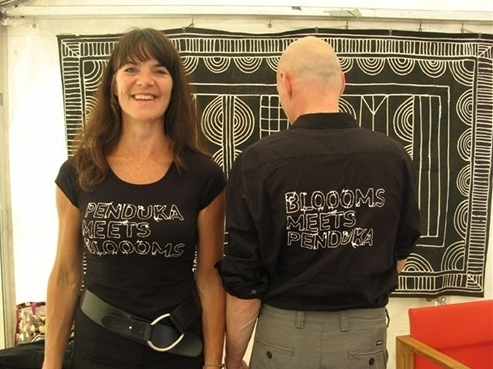 Some women in Namibia have a low social status.
This makes it hard for them hard to find work and 
living the whole family in poverty.
This vicious circle is often enhanced by a physical disability or 
diseases such as tuberculosis and HIV AIDS.
Penduka breaks this pattern by working women in Namibia.
This way they can maintain their family and
increase their social status within the family and the community.