Mini desk
This tiny desk is ideal when
you don't have a lot of space.
More info
For those who have not much space
but want something beautiful.
You want to do some writing but the dining table is occupied?!
For this situation, we have created this tiny desk.
The mini desk is available in sizes between 60 x 35 x 75 cm and
78 x 35 x 75 cm (image 4 :).
Larger 78 cm it is no longer a mini-desk.
For the mini desk, this is 20mm in "normal" versions 40mm.
All our products are finished with essential oil.
You can read more about this under maintenance.
So we can rightly speak of sustainable investment.
This tiny desk is made of high-quality solid bamboo. 
Designed in the Arc style.
Bamboo Is twenty percent harder than oak.
Feels very smooth therefore ideal for paperwork etc.
For this tiny desk, we supply various bamboo textures.
Each piece of furniture is made in our own workshop.
Has his own number and file.
You can see all this in our showroom or you can order free samples.
Delivery times: we always deliver in consultation with the customer.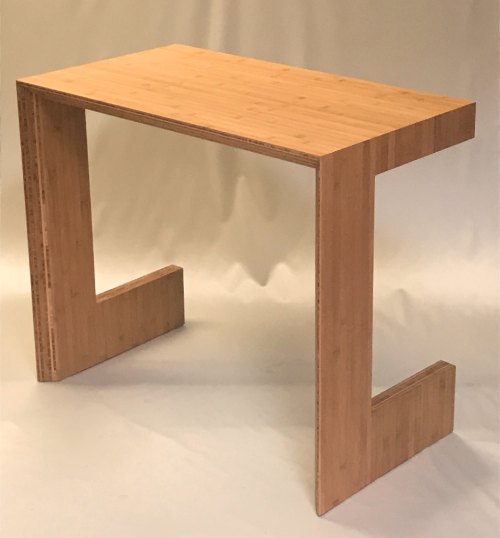 .

Arc Desk 900 x 500