4 your eyes only 'light"

A basic version of 4 your eyes only.
More info
These annoying things: where do you leave your mobile, your keys and,
and, for example, your identity card.
For al this stuff you want your one special place.                                      
Were it is safe and if possible not too messy.
Where only you can find it and you no longer have to search.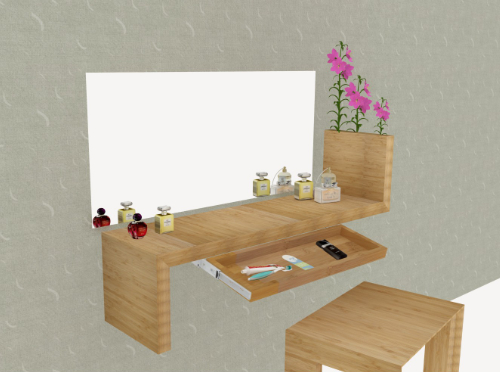 The beginning:
What can you do with something as simple as a board?
That was the question that the designer started working on.
He wanted to know if it was possible to add functions.
without the obviousness of a shelf being compromised.
In the end, it did not become an anonymous storage location.
But a very nice object for the home.
Of course, this shelf was initially conceived for the wall.
Due to its shape and low weight, it is very easy to hang.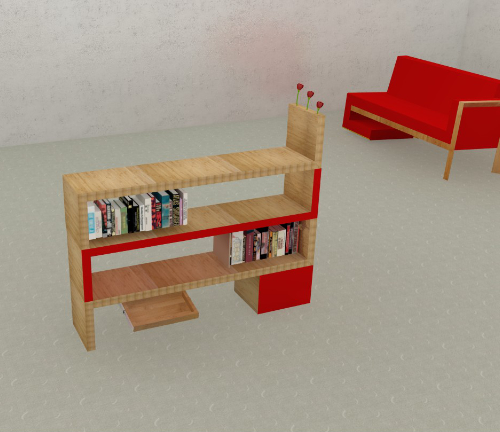 The secret:
Paul Bloemers was inspired by cupboards from the time of the Sun King.
In which cupboards were provided with many types of secret compartments.
James Bond 007 also served as inspiration.
Also, witness the title 4 YOUR EYES ONLY (4YEO) "LIght".
Due to its shape and low weight, it is very easy to hang.
Of course, there are fixed recesses for the includes bolts.
The loose elements are stackable.
And:
Due to its weight and its shape is very strong and stable.
You can also order this "Light" version without a drawer €189,-
With drawer over the entire length €298,-, size 1200 x340mm
All our products are finished with essential oil.
Environmentally friendly and very strong.
So we can rightly speak of sustainable investment.
You can read more about this under maintenance.