Custom made coffee table, Arc series
A basic shape but just a little more!
And that also applies to coffee tables
Custom made, of course
More info
The Arc style is characterized by the sloping edge in the top and the legs.
On the short side, the legs and rail are in one piece.

All this gives this design a special appearance

The Arc table is made of high-quality solid bamboo.

Twenty percent is harder than oak.

So very suitable for home and office.

At the bottom of this text, you can download the price list and draw

All our products are finished with high-quality oils.

Environmentally friendly and strong.

You can read more about this in maintenance and experiences.

So we can rightly speak of sustainable investment.

Each piece of furniture is made in our own workshop.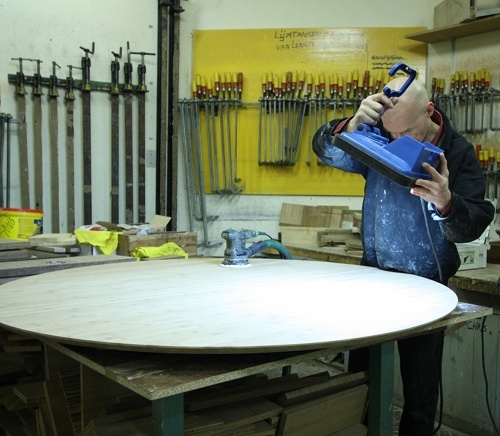 Has its own number and file.

You can of course also get the Arc table extra long.

From 240cm, the texture of the leaf is transverse.

You can see all this in our showroom.

You can also order free samples for inspection from us.

We always deliver in consultation with the customer.

Normally we deliver between 4 and 10 weeks.
60 version